WELCOME TO







Thanks for visiting the site, I hope it will provide you with all the information you need. If not, an E-mail will get the gaps filled in for you.

I started making wooden flutes in 1994 and my interest rapidly expanded to include wooden whistles, low whistles and recorders. My thirst for information on woodwind instruments and their making led me to Matthew Dart's evening classes at the London Furniture College (now the London Guildhall University). Having had some 30 years experience in mechanical engineering, my progress was rapid, and very soon the new discipline had completely taken over my life.




Today I make woodwinds of the flute family (Transverse flutes, recorders, whistles and low whistles) for customers all over the world. I make instruments based on originals from as early as the 13th century, including my own versions of the Gottingen recorder and Dordrecht recorder, I also make flutes and recorders based on those from the Renaissance period as well as my own designs of flute, whistle,low whistle and recorder for use by todays traditional musicians.

Every instrument and the tools necessary to make it are hand made by me and, apart from the inevitable second hand market, the instruments which appear on these pages are now only available direct from me. This keeps the price down and the level of service high. I consider myself fortunate to be able to earn a living from a skill which I enjoy greatly and am privilaged to be able to call the hundreds of people who play my instruments, friends.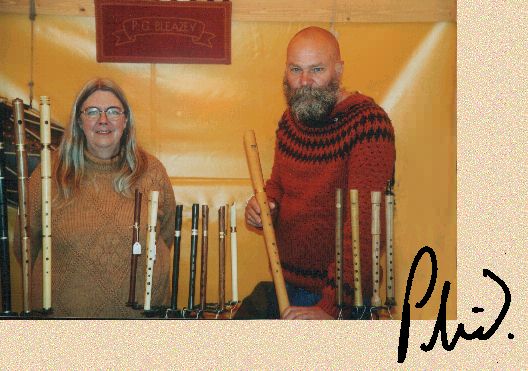 Phil & Cathie Bleazey on the stand at Rudolstadt festival

Since loosing Cathie to cancer in July 2006 my life has taken many turns, most of them for the good and the best of all has been meeting Claire. Claire and I were married in February 2010 we lived and worked in Lancaster till July 2012 when we moved to our lovely little cottage in lower hardres near canterbury. The call of Lancaster was, however too great for Claire to resist and in 2015 we returned to Lancaster and established our home and business at the old stables where we continue to thrive! Happy ever after comes to mind. Here is a picture of Claire and me on the stand at The Rencontre de Luthiers et Maitre Sonneurs, Chateau D' Ars ( St. Chartier as was )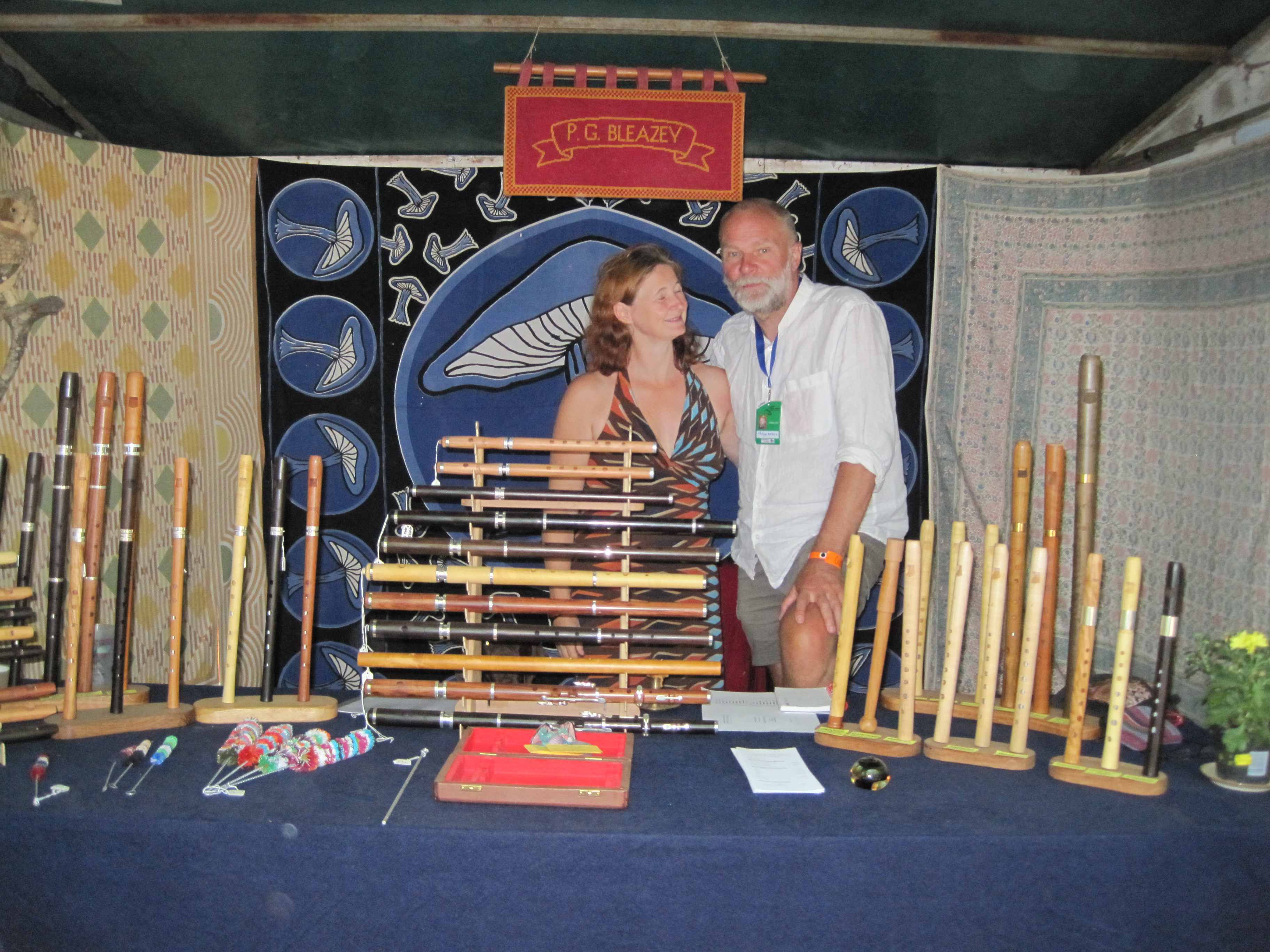 Phil and Claire Bleazey
At The Old Furness Street Stables
LANCASTER
LA1 5QZ

Tel:- 0044 (0)1524 849085



Last Updated November 2022